29 September 2008
Just crawling out from under my rock to say I have returned. But I'm doing it over here (http://freefromitallnow.wordpress.com/) now

Hope to see you there!
31 December 2007
Putting an offer in on a house close enough to town to get dsl.
Cross your fingers for me!!
01 November 2007
No internet access, temporarily cut off.
Love you all.
Be back eventually!
12 September 2007
Baby Brother was born 9/7/07 22:36
21 3/4"
8lbs 13oz

Pictures over here
17 August 2007
Things I Won't Miss About This Apartment

1) The galley kitchen. While I suppose I could be positive and see it as conveinent that I don't have to move more than two steps in any direction while cooking/cleaning, it will be nice to have a kitchen that allows more than one person in it at a time.

2) The sticky lock on the front door. It shouldn't take 5minutes of cursing under my breath to get the key out. I'm just saying.

3) The flight of stairs leading up to our "ground floor" apt. I know we're technically on the ground floor, but it would have been nice if you had mentioned the building was the only one built on top of the hill.

4) The laundry room. There's always at least one dryer where the heat is not working. Unfortunately, it's never the *same* dryer two days in a row.

5) The herd of elephants that live above us. Seriously, I know some noise is to be expected. I even understand that you have a toddler, and there will be some running back and forth.
What I don't get is the running back and forth, and the loud crashes, after midnight. Is your kid seriously up that late? Or is that just part of your kinky sex games? Either way, please keep it down! My child is convinced there are monsters on her ceiling.

6)The window-unit AC. Oh, how I wish I had realized how good the central AC was to us. Both in the $$ department, and in the actually cooling the place off department.
Labels: housing issues
06 August 2007
The first time we laid eyes on him, we fell in love...
hehe, no there's no baby yet, but meet our new little addition!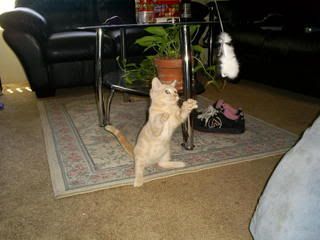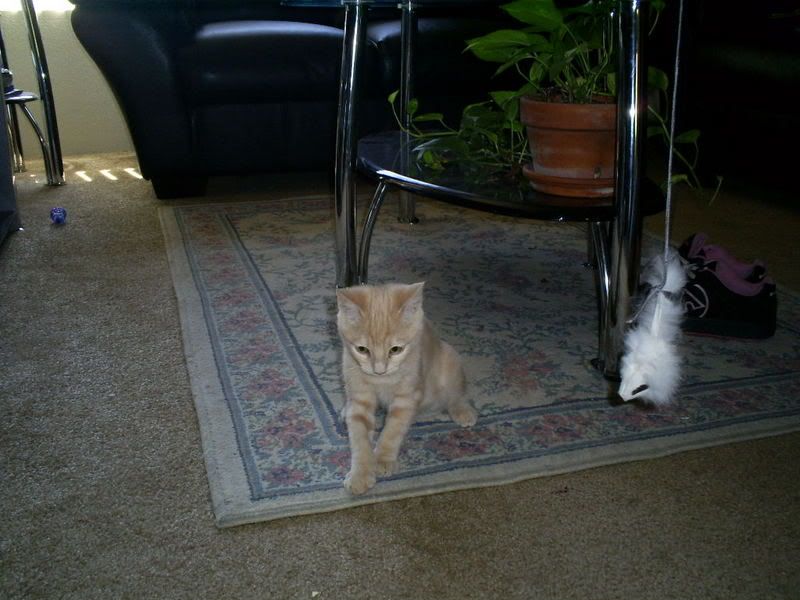 Labels: Parenting
18 July 2007
Re: The poor persecuted Christian in the UK

http://www.msnbc.msn.com/id/19806312/

The High Court ruled against her. And for my dear friends who would like to think that it's solely b/c she's a Christian,

Last year, the Law Lords rejected Shabina Begum's appeal for permission to wear a Muslim gown at her school in Luton.


And the school stated,
...allowances were made for Muslim and Sikh pupils only for items integral to their religious beliefs and that, for the same reason, crucifixes were also allowed. But it argued that the purity ring was not an integral part of the Christian faith.

Emphasis mine.

Labels: Newsy, Stupid People